Remembering a legacy: A job for others, a lifestyle for Nardone
By The Tower Staff 2013-14
Jeff Nardone taught his journalism students to never begin their stories with a name, unless that name was truly important.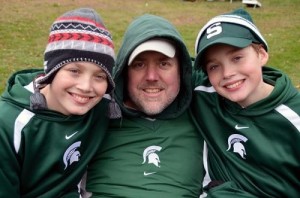 During his 23 years of educating in classrooms around the country, Nardone taught his students many lessons. He taught students how to recognize their strengths. He taught students to take risks and accept challenges. He taught students that the paper was never about them, or him – it was about every single person that picked up The Tower.
On Sunday, Nov. 3, Nardone passed away at the age of 48 from T-cell lymphoma. He is survived by his wife, DeEtte, two sons, Kal and Cy, and stepdaughter, Shannon. Although he is no longer here, Nardone will always be remembered by the hundreds of colleagues and thousands of students he affected throughout his life.
Following his death, there was an outpouring of love and memories from people across the country. Students, friends and colleagues took to Twitter and Facebook to share their memories of Nardone. A Facebook page, "Jeff Nardone Fan Club", was created for the man that never had a Facebook account. As of Wednesday, there were 984 likes. A day after his death, the Michigan Interscholastic Press Association (MIPA) created a scholarship fund in honor of Nardone.
These are a few of the ways he impacted others:
As a teacher:
Prior to teaching at South, Nardone taught for three years at East Detroit High School. He previously said that although he enjoyed his time teaching there, he knew as soon as he looked at South that it was where he was meant to be. In his words, it simply had the "wow factor."
"He walked right into that Tower staff room and made it his own," said English teacher Meaghan Dunham. "And kept the reputation, if not even building the reputation, of this internationally recognized program."
Despite being only the third adviser of The Tower since it began in 1929, Nardone showed eagerness when beginning this new challenge, English teacher John Monaghan said.
"When Jeff became the new Tower adviser, I asked him if he was intimidated, and he said he wasn't at all," said Monaghan. "He didn't rebuild the program, he kept it strong. He incorporated technology, cared so much for the staff, and treated his students like adult journalists. That's best shown with students calling him Jeff; he really saw students on a professional level."
Nardone always held his students to the highest expectations, English teacher Harry Campion said. Although they were not always able to meet these expectations, they would constantly try to reach this bar.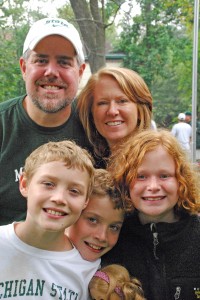 Due to his belief that all of his students could succeed, he helped them grow as both writers and individuals, Leah Noecker '11 said.
"The way he taught it made it easy to learn, but you didn't even realize you were learning," said Noecker. "It was just how he handled others and his actions that really influenced me. His ability to go so far above and beyond and to remember the little things about everyone and just to be our friend. That's his legacy, and I want to be able to do that as well."
Nardone taught his students to be real journalists and cover real issues, not just typical high school material, current New York Times reporter Pat Healy '99 said.
"He worried about things really relevant to high school kids," said Healy. "He wanted to show us that high school journalism isn't just about Homecoming games, it's really about human lives."
Through his approachability and sense of humor, Nardone was able to develop close relationships with his students, Healy said.
"There were so many nights when Jeff was sitting on a ratty dirty couch reading over issues when he could have been home or he could have been playing basketball," said Healy. "He was just there. He would stay there until everything was done."
Just as Nardone's sarcasm and humor were a major part of his personality, his students often reciprocated with their own humor. Alex Lang '03 said one of his favorite memories of Nardone is when they played an April Fool's Day joke with the help of the administration.
"One night we took everything out of his class room. I mean we took chairs, tables, chords, phone, everything," said Lang. "We hid it behind the stage in the old auditorium. He ended up coming in the next morning on April Fool's day and none of his equipment was there."
Although Nardone was livid for the rest of the day, The Tower staff could not stop laughing about it, Lang said. He eventually learned to laugh at the joke, as well.
His colleagues said that they have always admired Nardone for his passion in the classroom.
"I hope that I can remember to bring the enthusiasm for education to my work the way he did," said Campion. "I hope I never forget what's important about education, because he never did."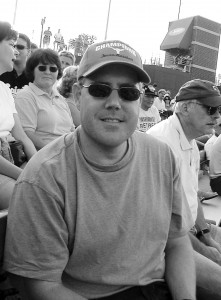 As a colleague:
Nardone also developed strong relationships with South staff members over the span of his career. Many of these colleagues said that they are unsure as to how they will adjust to his absence.
"I think I'm going to have to readjust my entire world view," said Campion. "Even though he's been sick for a while and been gone all school year, I still walk down the hall and expect to see him walking out of the office. I expect to look into his room and see him there."
As a sort of "ringleader" of the staff, Dunham said that Nardone always made sure that everyone could pull together in difficult times. This ability to step forward and do what was necessary was a unique attribute of his, and is one of the many reasons that he will be missed.
"He was the heart and soul of our staff," said Campion. "I don't know what we're going to do without him."
His kindness was also one of his greatest attributes, Dunham said. When her house burned down five years ago, the Nardones took her and her family in for the first week afterwards. Despite the awful circumstances, she said she has vivid memories of Nardone trying his best to cheer her up during the ordeal.
"His ability to make you see the best and get you to laugh when there really isn't something funny was really a gift of his," said Dunham.
Beyond the South staff, Nardone also made close friends with other high school journalism teachers and other leaders in the field.
After working at countless workshops with Nardone, Betsy Pollard Rau, Central Michigan University journalism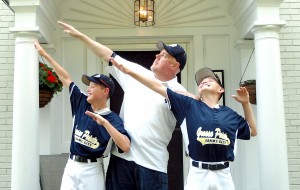 professor, said she was amazed by the sincerity of his love for others.
"Everyone who worked with him was special to him," said Rau. "How a man can have that much love for so many thousands of people totally mystifies me. There wasn't an e-mail or a text I had that didn't say 'Love you' at the end, and he meant it to me and he meant it to everybody else he told that to."
Ultimately, both fellow staff members and other colleagues say that Nardone's legacy is one that will not be easily replaced.
"You see the richness and feel blessed to have known him and be a part of his life," said Dunham. "But then you see what big of a hole that other people are going to have to fill."
Click HERE for the 16-page tribute edition to Jeff Nardone. Hard copies are available in the main office of South and will be available at the visitation held at A.H. Peters funeral home from 2-9 p.m. today.
[info]If you would like to make a donation in his honor, please consider the Van Elsander Cancer Center or the MIPA scholarship that was established in his name.[/info]