Say hello to the new varsity basketball coach
By: Norman Bird '12, Online Sports Editor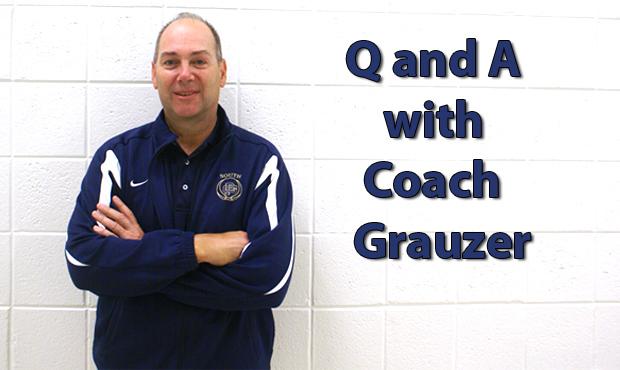 "The Tower Pulse" sat down with David Grauzer, the new varsity basketball coach to talk about his recent position at South.
Q: How did you get the position of South boys varsity basketball coach?
A: It came to my attention that Coach Twig took the job at Macomb Community College, and I approached about applying for the job, thought about it, and then applied and got the job.
Q: Where did you previously coach?
A: Last year, I coached for the South girls' varsity team. I spent 14 years coaching at De La Salle and prior to that I coached two years at Lakeshore.
Q: Where did you play basketball?
A: I played at Lakeshore in high school. In my first year of college I played at University of Detroit under coach Dick Vitale and played with two former Pistons (John Long and Terry Tyler). After one year, I transferred to Central Michigan and finished out my career there.
Q: What are your goals for the basketball team this year?
A: My two goals are to win Mac White division and make it to regionals.
Q: Why did you want to coach at South?
A: Kids played extremely hard, and I like the continuity of the community.