2016: The year of the superhero movies
By Zoe Jackson '16 | Page Editor
Nerds, fans and casual moviegoers can all agree that 2016 is a great time to be alive. Superhero movies are gaining more respect in Hollywood, with films about our favorite heros bringing both crowds and cash to the industry. I cannot wait to see what else this year has to offer.
SO FAR
"DEADPOOL" – Feb. 12
"Deadpool" kicked off the superhero season last month. Far from your typical superhero film, "Deadpool" centers around Wade Wilson, a violently vulgar anti-hero in search of revenge. Some criticized the film because of its "hard R" rating, but fans were very happy with it, as it stayed true to Wilson's character in the comics. One of the best parts of this movie was Ryan Reynolds, who did a standup job portraying the character, allowing it to make a killing at the box office. If this movie is anything to go by, than we are off to a very good start for 2016.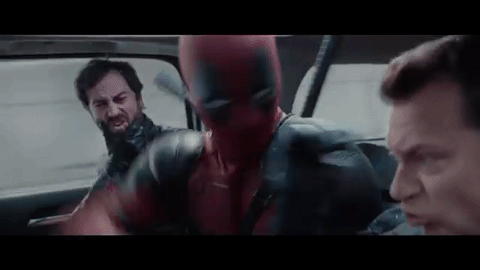 GOING FORWARD
"BATMAN V. SUPERMAN: DAWN OF JUSTICE" – March 25
For fans looking to take a side, one of the most anticipated films of the year, "Batman V. Superman: Dawn of Justice" looks to deliver later this month. Batman (Ben Affleck) takes on Superman (Henry Cavill), in a fight that is very personal. But when Lex Luthor creates Doomsday, a major threat to our world, they must put aside their differences and work together, with the help of Wonder Women.
"Batman V. Superman: Dawn of Justice" will also set up Wonder Woman's (Gal Gadot) full feature film coming in 2017.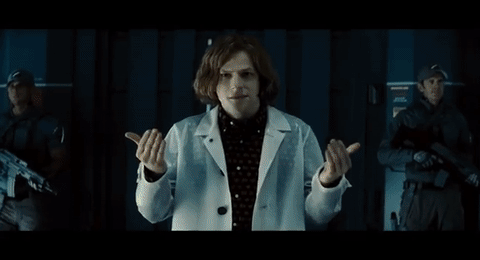 "CAPTAIN AMERICA: CIVIL WAR" – May 6
Divided we fall. United we stand. The next and possibly final installment of Captain America, "Captain America: Civil War" promises nothing less than an epic fight. When an incident involving the Avengers causes collateral damage, the government calls for a system of accountability for super-individuals. This results in a fracturing of the Avengers, with Steve Rogers/Captain America looking to protect his best friend Bucky Barnes from the government, as well as opposing regulation. On the other hand, we have Tony Stark/Iron Man, who supports government oversight.
This movie comes as a follow up to "Captain America: The Winter Soldier," arguably the best movie in the Marvel Cinematic Universe. This has many fans excitedly picking sides, just like the myriad of other Avengers, joining up with either Steve or Tony. One thing that sets "Civil War" apart from your average superhero movie is that it focuses on interpersonal relationships, making this film feel like a family feud. Early viewers have called the movie an "emotional horror movie,' with the relationship between Steve Rogers and Bucky Barnes being the focus.
"Civil War" boasts an amazing cast including Chris Evans, Robert Downey Jr, Anthony Mackie, Sebastian Stan, Scarlett Johansson and Jeremy Renner. It also introduces "42's" Chadwick Boseman's role as Black Panther, with his own full feature film coming in 2018.
"X-MEN: APOCALYPSE" – May 27
May also brings fans the newest movie in the X-Men universe, "X-Men: Apocalypse". This film centers around Apocalypse (Oscar Isaac), the world's first mutant, who is determined to destroy the world. The X-Men must unite to foil his plans for human extinction, led by veterans of the X-Men franchise James McAvoy as Professor X and Jennifer Lawrence as Mystique.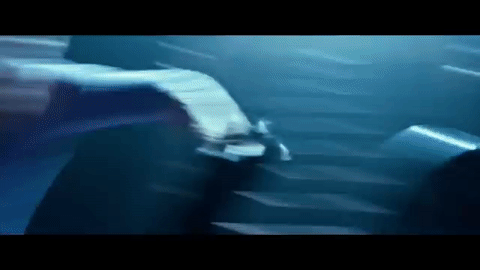 "SUICIDE SQUAD" – Aug. 5
The second and final DC Comics movie of 2016 is "Suicide Squad," one which, interestingly enough, is primarily about supervillains. A secret government agency recruits these dangerous prisoners for a black ops mission in exchange for clemency. The Joker, Harley Quinn and Deadshot will make their debut in the new DC universe. With this and "Batman V. Superman," fans will hopefully have a clearer vision of DC's future.
"STRANGE" – Nov. 4
The year wraps up with "Dr. Strange," which should be an fascinating film because it introduces magical elements to the Marvel Cinematic Universe (MCU) that previously only existed in other worlds. Strange is a genius brain surgeon who searches the world to find a cure for his hands which were damaged in an accident. It boasts a pretty star-studded cast too, with the likes of Benedict Cumberbatch as Dr. Strange, as well as Rachel McAdams, Chiwetel Ejiofor and Tilda Swinton as other lead characters.
Clearly, 2016 offers fans a lot of excitement as well as angst. If you couldn't tell, I am probably most excited for "Civil War" (Team Cap!), though "Suicide Squad" is probably next up. Regardless, I'll be seeing all of these films. This is going to be a great year.