The Best and Worst Christmas movies of all times
Hang on for a minute...we're trying to find some more stories you might like.
By Marcus Hedenberg and James Shepard, both '11
The holidays – it is a time for us to rejoice and to remember what is important. Unfortunately, the holidays can also be chaotic, such as when you have to hide from your crazy aunt who only comes to town once a year. During times like these, it's always smart to grab a few sappy Christmas movies to watch – they warm our hearts and generally bring happiness and joy to the world. But beware because if you're not careful, you might end up watching an excruciatingly bad Christmas movie that will suck the spirit right out of you. Behold as we unwrap the best and the worst of Christmas cinema.
Top Five Movies You Must See
5. "Home Alone"
Released in 1990, this movie made Macualay Culkin the biggest child star on planet Earth.  After being left alone at home, 8-year-old Kevin McCallister is forced to defend his house from a gang of thieves with various booby traps in store for them. Grossing $533 million worldwide,  the movie spawned multiple sequels, although none that could live up to the success of the original. Most people have likely already seen this movie, but watching an 8-year-old toss burglars a good old-fashioned Christmas beat-down never gets old.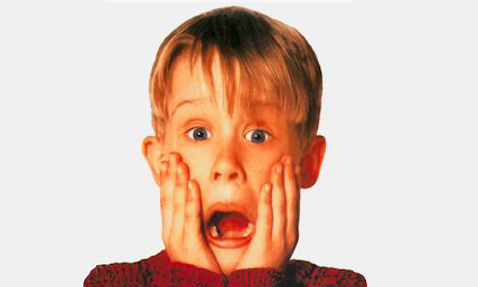 4. "Gremlins"
A less popular movie, "Gremlins" focuses on Billy (played by Zach Galligan) and an unusual Christmas present from his dad – a cute little Mogwai, which looks similar to a giant Furbee. Accidentally breaking the strict rules of Mogwai care, Billy turns his pet, Gizmo, into an army of killer gremlins. Featuring Howie Mandel as the voice of Gizmo, this movie delivers laughs and chills. It's not your typical Christmas movie, but "Gremlins" is definitely worth watching.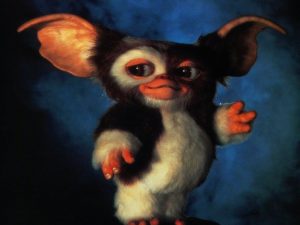 3.  "A Charlie Brown Christmas"
Featuring the whole Peanuts gang and the iconic theme music that almost anyone will recognize, "A Charlie Brown Christmas" is a heartwarming classic. As far as awards go, the Peanuts gang has won both one Emmy and one Peabody for their winter antics and the film has aired on CBS more times then the Wizard of Oz. If anyone in your family has not seen this movie, it's a great movie to watch together with them.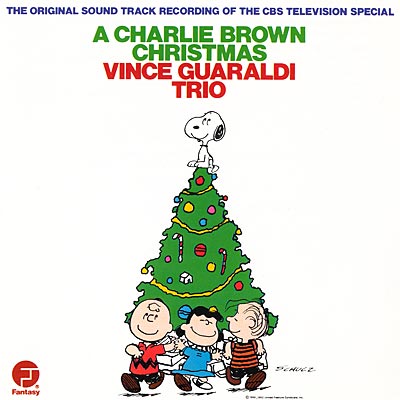 2. "It's A Wonderful Life"
Originally a flop at the box office, the film garnered a cult following after its release and was added to the American Film Institute's list of the top 100 best American films, and it topped their most inspirational films list. Starring James Stewart as George Bailey, the film focuses on his many good deeds in life and how much he has affected the town he finds himself in. The definition of a Christmas classic, this movie is sure to find more success with you and your family than it did at release.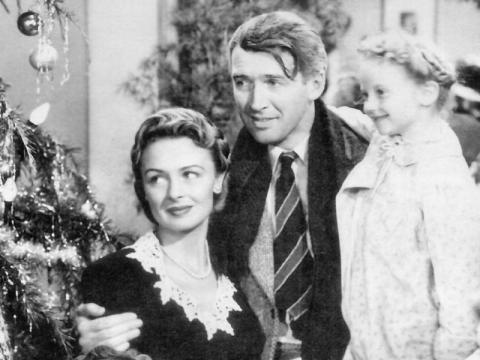 1. "A Christmas Story"
One of the best holiday classics out there.  Everyone can recall Ralphie's quest for that seemingly unreachable Official Red Ryder carbine-action 200-shot range model air rifle with a compass in the stock. From his father's obsession with the leg lamp to Ralphie's first swear word, this movie has it all. A Christmas classic, TBS shows this movie for 24 hours straight on Christmas Eve.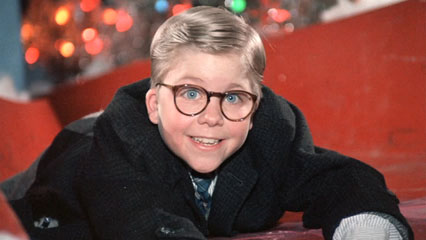 Top Five Movies You Should Avoid
5. "Jingle All the Way"
We really want to like this movie, make no mistake. After all, it has Arnold Schwarzenegger starring as a dad who is desperately trying to buy his son a much desired toy.  And for some reason, the movie also stars Sinbad as a rival father attempting to get the toy before Schwarzenegger. Do you see the wonderful Christmas spirit here? No? Me neither. Although the idea of Arnold in a comedy was amusing in "Kindergarten Cop", when you have two fathers competing to buy a toy for their spoiled sons, you know that movie has a problem. But hey, at least it wasn't as bad as that movie where Schwarzenegger gets pregnant!
4. "Santa Clause 3"
Don't get us wrong, the original "Santa Clause" wasn't too shabby because it managed to entertain viewers with a somewhat entertaining image of Santa and the North Pole. This sequel, however, clearly screams that this franchise has outstayed its welcome. The only reason we didn't put "Santa Clause 2" on this list is because the third installment makes it look like an Oscar contender.  Martin Short completely embarrasses himself as Jack Frost and Tim Allen – well, it appears he's got a contract stating that 90 percent of his movies must be freaking awful. Throughout the movie, it almost looks like he's about to light the set on fire. Stay away from this unoriginal mess.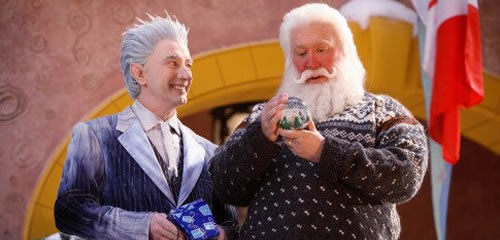 3. "Silent Night, Deadly Night"
When we think of the holidays, the last thing we think of is psychotic serial killers running around in a Santa Clause outfit ready to stab people. Ironically, that is exactly what this movie is about, and the depressing premise is enough to turn you away from this train wreck. We might have forgiven the movie if it had some trace of a coherent plot but apparently that is too much to ask for in this witless and dull horror Christmas flick.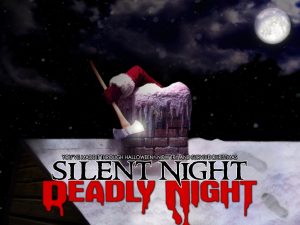 2. "Santa With Muscles"
Yes, Santa is a hero to many children, but there are some interpretations of the word "hero" that should stay buried. By this, we mean turning Santa into a professional wrestler and beating the heck out of baddies in the name of Christmas. Forget about the flat-out ludicrous storyline, the ridiculously cheesy acting, and the inept technical side of the film, because what bothers us the most is that these filmmakers couldn't even get the fighting right.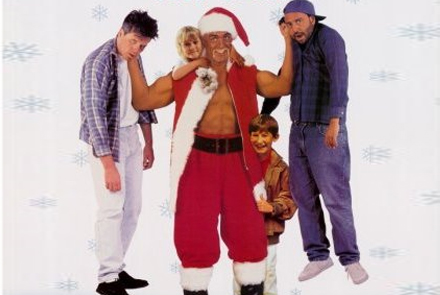 1. "Santa Claus Conquers The Martians"
Take one good look at the title of this film. With a title like that, it is absolutely impossible to expect this movie to be worth more than a bucket of snot. This is an abomination of a movie that attempts to show what would happen if Santa was kidnapped and brought to Mars. Yes, you read that correctly: Mars. A lot of things come to mind when we think of Christmas but we can assure you, aliens are not among them. The only conceivable way for you to find any enjoyment in watching this movie is if you're on holiday substances or have a natural fondness for hurting yourself. Need we say any more?