'Pinewood Derby': Former South student begins rap career
Hang on for a minute...we're trying to find some more stories you might like.
Matt Schulte '15 | Staff Writer
Most teenagers use their iPhones to make phone calls or send text messages, Alex Eschenburg '12 uses his to record freshly conceived rhymes. For being a new face in a sea of suburban rappers, he's not that bad.
Raw is certainly one way to describe Eschenburg's debut mix tape, "Pinewood Derby." Its distorted beats and gritty iPhone audio quality in-cahoots with Eschenburg's poetic rhyme schemes and fluid flow is a curious juxtaposition, which in the end makes "Pinewood Derby" a work of art and a mix tape to remember.
Since titling songs is too mainstream, Eschenburg has left them as crude as possible, labeling them, "Track 1, Track 2, Track 3…" and although tedious when importing to iTunes, I'm glad he did it. Why? Because it allows listeners -such as myself- to become more intimate with Eschenburg's music and, therefore, personalize the names of his songs.
In addition to possessing astute lyrics that accomplished hip hop artists would admire, such as, "Don't need no oxygen, this smoke is what I breathe. Doing what I want to do because that's what I believe," Eschenburg also puts forth a tremendous effort in "Pinewood Derby." From "Track 1" to "Track 17," he takes everything and leaves nothing and even acknowledges his endeavors, saying, "I'm on that grind mode boy! Showin' love for the people that are under me."
Every verse, every bar and every word is insightful, unforgettable and occasionally, downright hilarious. For example, in Track 2, Eschenburg spits the line, "Seriously, where is your mommy? Tell her to make me a sandwich with some ham or salami". That line by itself is violently rollicking, as is the rest of the song.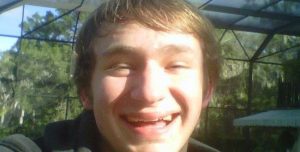 Relatable issues such as these are found skewed throughout the other 16 tracks in "Pinewood Derby", too. However, specifically, in "Track 10," Eschenburg describes the toils of living independently, by conveying topics such as: fiscal responsibility, car troubles and relationship issues.
While Eschenburg's drive is nothing short of inspirational, his vocabulary and message is not. Although his songs are not plagued with cuss words and references to illegal substances like most contemporary rappers, they definitely are present; but in the end, what else could one expect? Eschenburg is an explicit and tenacious hip-hop hopeful, not an author of nursery rhymes.
Knowing Eschenburg personally may have caused me to be a little biased, however, it is safe to say that even those who do not appreciate rap music will consider him a diamond in the rough. In fact I think so highly of Eschenburg, that I believe he has the potential to smash through the glass ceiling that many suburban rappers face and make it to the "mainstream underground" hip-hop scene. In short, "Pinewood Derby" is a masterpiece, and Alex Eschenburg is the real deal.
Grade: A